Discover Bodaq Finishes at BDNY and Trends Trade Show in November 2023!
BDNY - Boutique Design New York
Are you ready to dive into the world of interior design and innovation? BDNY, also known as Boutique Design New York, is the place to be this November. Bodaq Finishes is thrilled to be a part of this exciting event, and we invite you to join us at Booth #1259. The event will take place at the renowned Jacob Javits Convention Center in the heart of New York City.
Don't miss out on this opportunity to explore our latest interior film solutions, engage with our team of experts, and network with fellow design enthusiasts. To make your experience even better, register using our code "EXIV1234567" to secure your complimentary fair pass. BDNY 2023 is the perfect platform to gain inspiration, discover cutting-edge trends, and experience the future of interior design.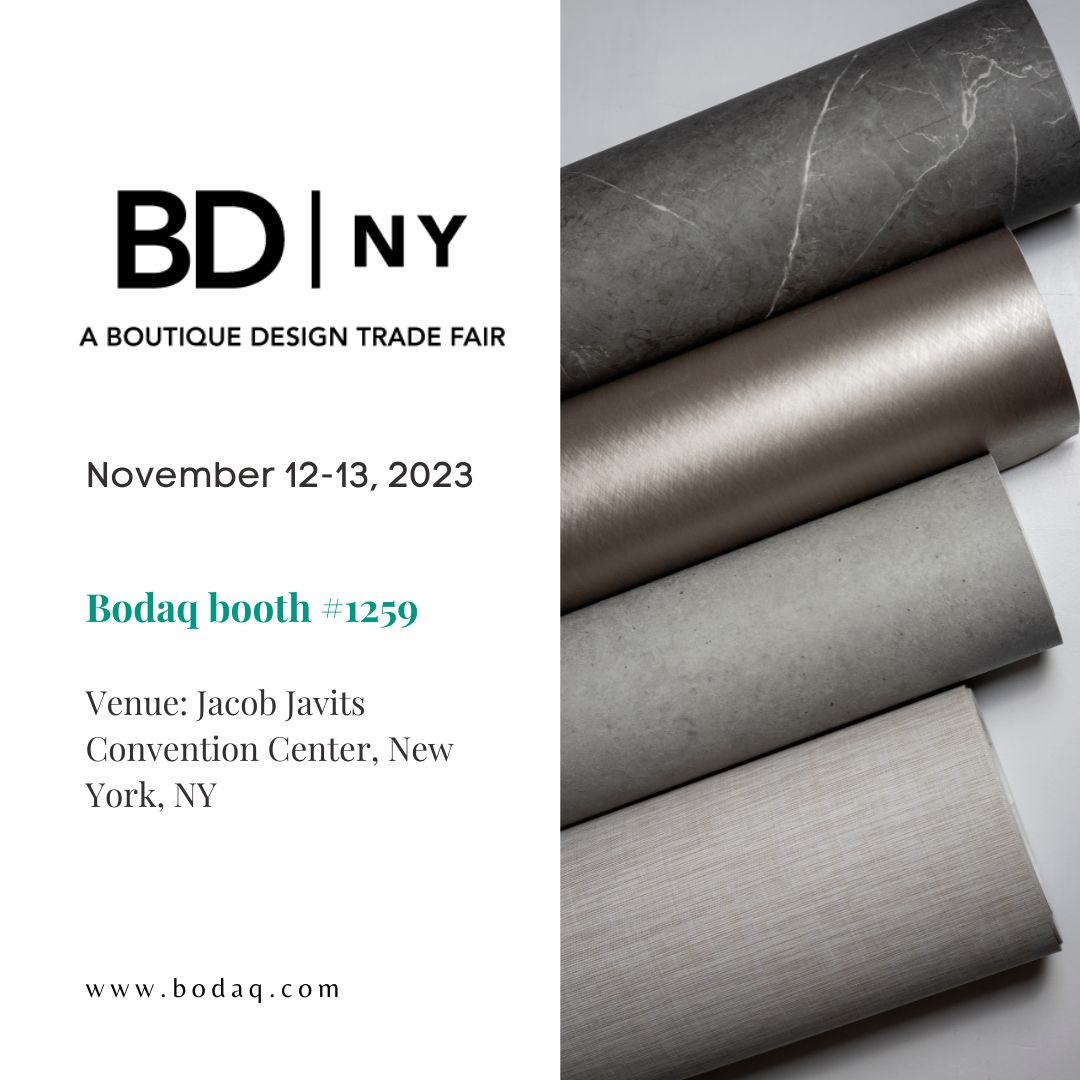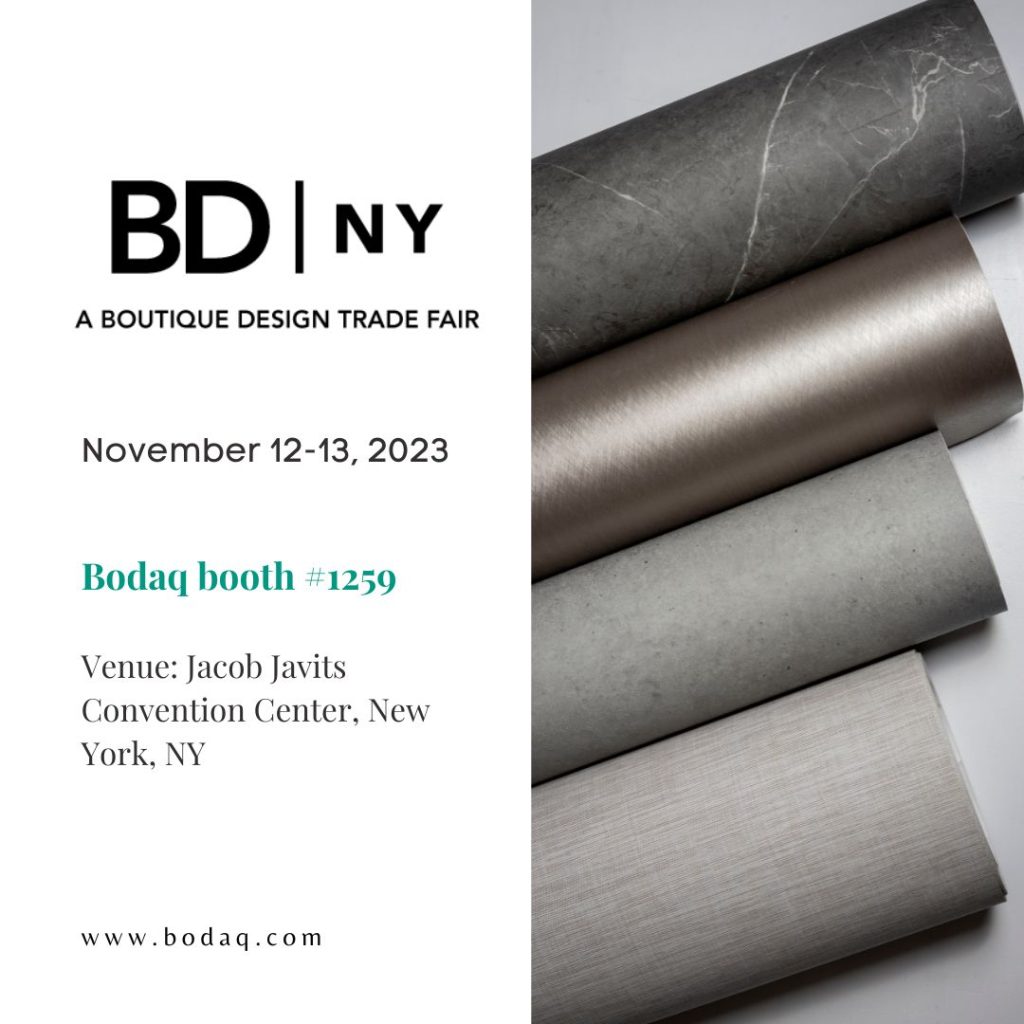 Trends Trunk Show - Toronto, ON
Date: Nov 16, 2023
Time: 11 AM – 4 PM
Venue: The Collective Workspace
Location: 14 Leswyn Rd, Toronto, ON
Registration Link: Eventbrite
Join Bodaq Finishes at the Trends Trunk Show on November 16, 2023. This event, taking place at The Collective Workspace, is your gateway to the latest in style and creativity.
Discover how Bodaq Interior Film can transform spaces with creativity and ease. Our team will be on hand to showcase our innovative solutions and answer your questions. Don't forget to register via Eventbrite to secure your spot for a day filled with inspiration and trendsetting ideas.
Join Us for a Month of Design and Innovation
November is shaping up to be an exciting month for Bodaq Finishes, and we can't wait to connect with you at BDNY and the Trends Trunk Show. Whether you're in New York or Toronto, our team is eager to inspire you and share our passion for cutting-edge interior design solutions.
Stay tuned for more updates, insights, and the latest trends in the world of interior design. Bodaq Finishes is committed to pushing the boundaries of creativity and innovation, and we're delighted to have you on this journey with us. See you at the upcoming events!