Discover the Latest Trends in Hospitality Design with Bodaq at HD Expo + Conference 2023
Join Bodaq at the Hospitality Design Event of the Year
Join Bodaq Finishes at the hospitality design event of the year, HD Expo + Conference 2023, and immerse yourself in the latest trends and innovations in hospitality design. This annual event brings together designers, architects, hoteliers, and industry professionals to explore the future of hospitality design. As a leading innovator in the industry, Bodaq will be showcasing its latest design solutions and products, offering insights into emerging trends and sharing its expertise with attendees. With a focus on sustainable design and innovation, Bodaq is at the forefront of the hospitality industry, and attending this event is an opportunity to learn from the best and stay ahead of the competition. Don't miss the chance to see Bodaq's latest products in action and meet its design experts at HD Expo + Conference 2023.
About HD Expo + Conference 2023
HD Expo + Conference 2023, May 2-4, 2023, at Mandalay Bay Convention Center. HD Expo + Conference is the largest hospitality event of its kind in the country, showcasing the latest products, services, and innovative developments from the industry's leading manufacturers.
Agenda
Expo Floor Hours 
Tuesday, May 2, 9:30 a.m. – 5:00 p.m.
Wednesday, May 3, 9:30 a.m. – 5:00 p.m.
Thursday, May 4, 9:30 a.m. – 1:00 p.m.
Find the event schedule here.
Learn How Bodaq is Revolutionizing the Hospitality Industry with Sustainable Design
As part of its commitment to sustainability, Bodaq architectural films have a minimal impact on the environment. By using eco-friendly materials and production methods, Bodaq films are not only stylish and functional but also help reduce the carbon footprint of the hospitality industry. At HD Expo + Conference 2023, attendees can learn more about Hyundai L&C's sustainability initiatives and see firsthand how its products are making a positive impact on the environment.
In addition to its product showcase, Bodaq representatives are also excited to connect with attendees and other industry professionals at HD Expo + Conference 2023. This event is a fantastic opportunity to network, exchange ideas, and learn from designers, architects, and hoteliers. By participating in this event, the Bodaq Finishes team hopes to strengthen its relationships with existing customers and forge new partnerships that can help drive innovation and growth in the hospitality industry.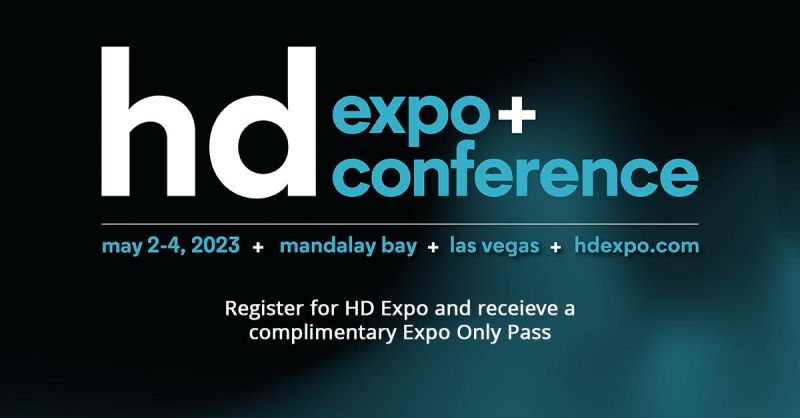 Complimentary Expo Pass
So, if you are planning to visit the Bodaq booth at Hospitality Design Expo, grab your complimentary expo pass as our special guest with promo code: EXIV879547.