Farahnaz Samari - a Contemporary Abstract Artist Open to Interior Designers Commissions.
As an interior designer, you can see what looks good, matches, and is missing in the interior. Usually, artwork can bring the interior together and become a perfect focal point for your project. Whether for the bedroom wall or a business office, having an artist create a necessary piece may add value to the entire process. When you get down to it, there are plenty of reasons why an interior designer might work with an artist or a gallery to complete higher-value projects.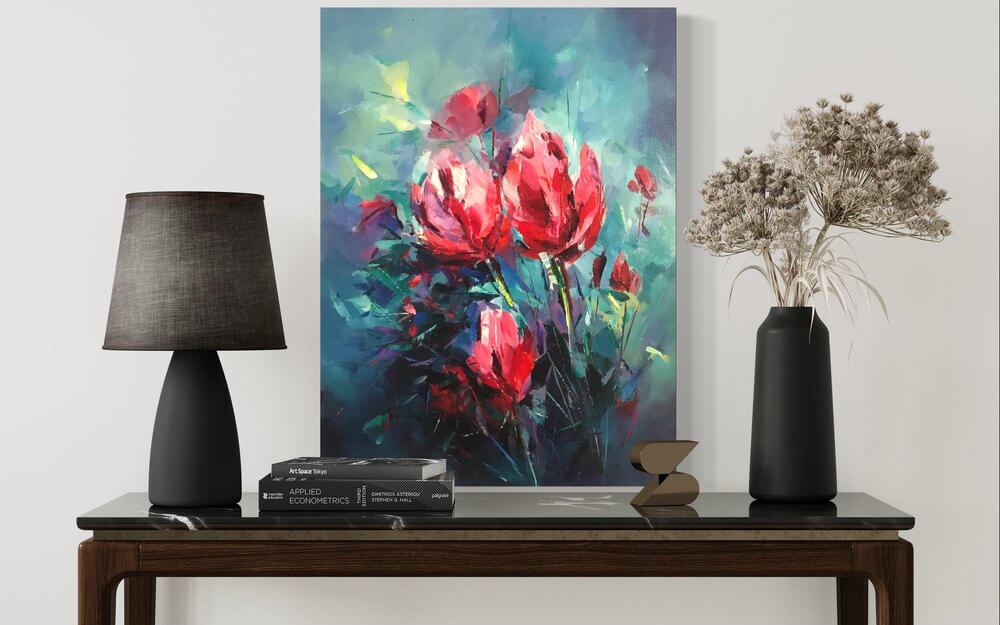 Reason #1. Time is Money.
Without a doubt, the budget is always a significant part of any project. Working directly with an artist will drastically accelerate the entire project to completion. The interior designer has to source each item, so working with the artist can significantly shorten this stage. With a client request and some directions, the artist can help with a fitting piece of work.
Reason #2. Art is More Than a Piece of Décor.
Art brings certain aesthetics to the space. And a professional art piece sets the tone, impacts the room's dynamic, or performs the function beyond sitting on a wall and matching the room. Only the artist can offer the perfect piece of art for the interior.
Reason #3. Personalization.
The interior designer will always understand the client's wishes. Explaining their personality, hobbies, and background with the client's voiced ideas to an artist helps put them in the client's mind to produce an artwork that will perfectly fit the client's taste as well as the aesthetics of the room.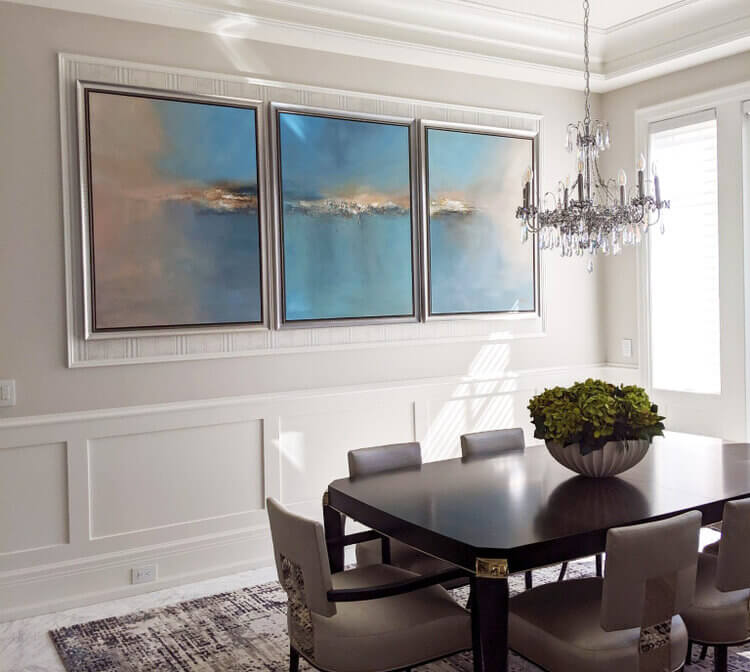 Reason #4. The Focal Point of the Room.
It is an alternative look at the interior design when the system is turned to its head. And instead of finding art for the space, the artwork manages the design. Being the central support of the entire look, it lends more emotion and personality to a room than would usually be achievable.
Reason #5. Full Control.
Sustainability in interior design implies an important detail, the interior designer can have full control over every detail that needs to go into an artwork. It is not easy to find a fitting art piece. It is why artists create customized artwork for interior designers, giving them the possibility to influence every little detail to complement a house's interior design.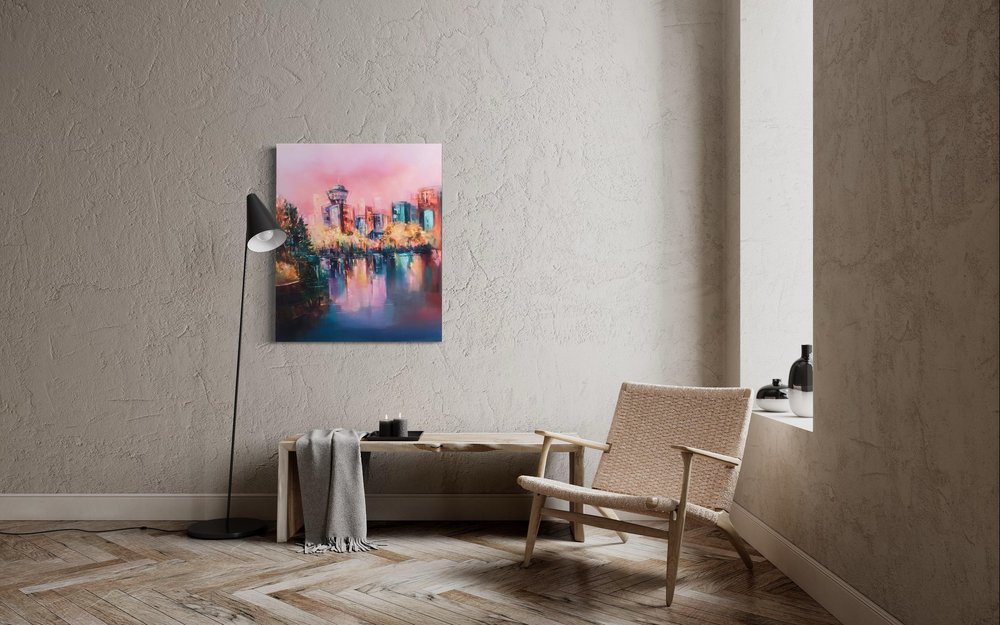 Farah Fine Art Studio and Gallery.
Farah is attentive to her moods and muse, changing inspiration over time. From landscapes and urban colors to interiors and smells, her time in Vancouver and west coast BC still inspires her with new ideas for her art.
Taking a large, blank space and transforming it into an immersive experience with a feeling of luxury and a sense of brand, might seem a complicated task. But it is what Farahnaz Samari does best. Combining her old and new experiences, Farahnaz's art elevates every space.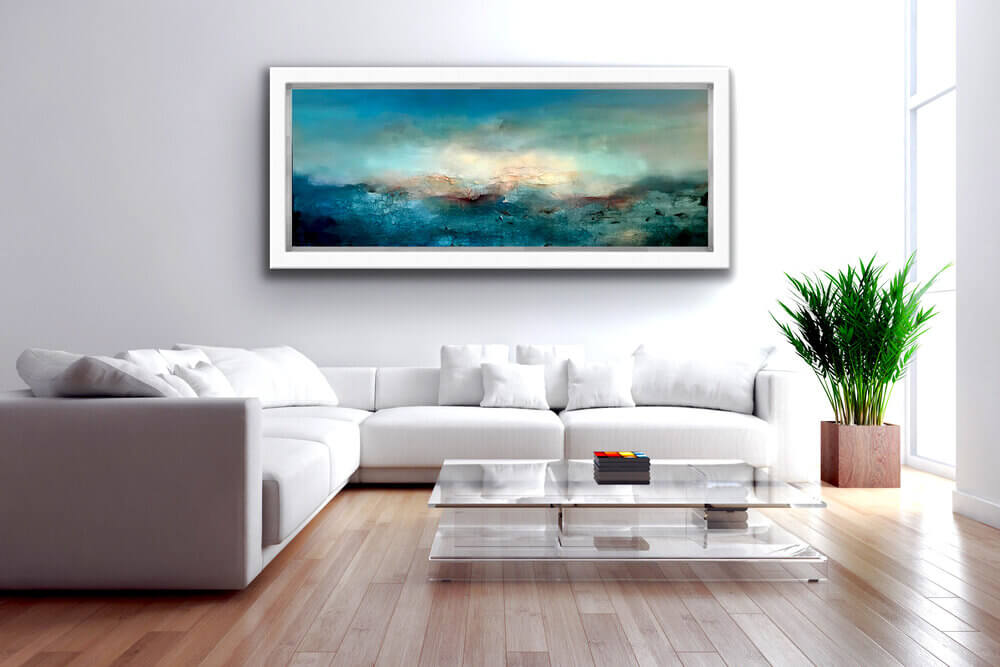 Growing up in Iran, Farahnaz is constantly inspired by the vivid memories of her childhood – the smells, the sights, and the sun-drenched landscapes. With a flair to the abstract, Farah's artwork is highly contemporary and formative and is increasingly being purchased by collectors, designers, and galleries across North America.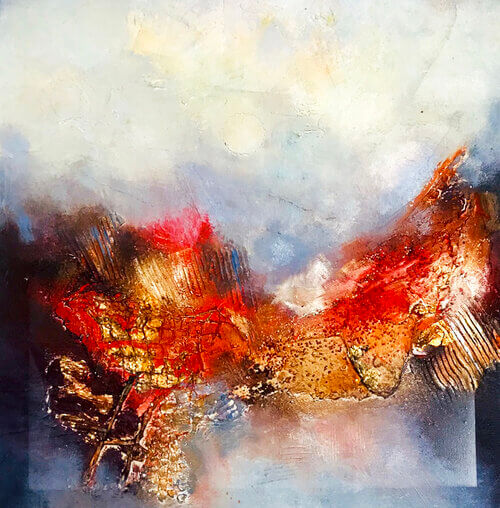 Burning.
It is a contemporary abstract art – a perfect contrast between warm and cold colors focusing on heavy molding paste and gold leaf. A piece that gives you a chance to discover your meaning.
Reflection.
It is a beautiful rendition Farahnaz created live at Coal Harbour White Party event. The abstract piece gives a chance to find the own story evoked by a palette knife.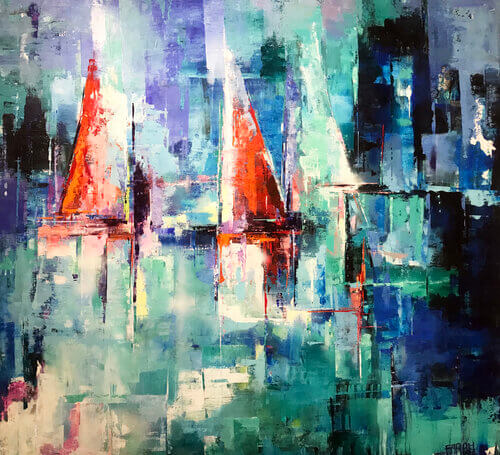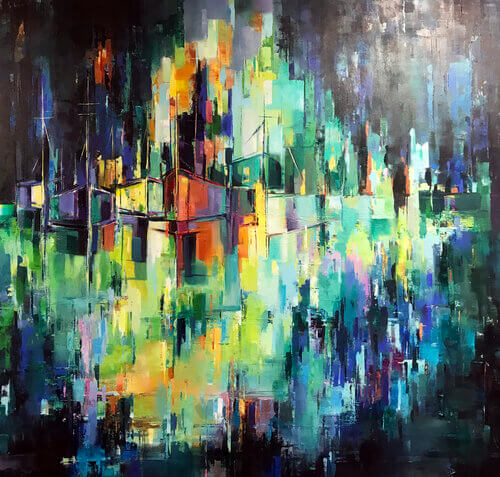 Reflection 2.
It is part two of Vancouver's Coal Harbour Collection. This piece takes a deeper dive into the beauty of Vancouver with the use of a palette knife.
Contact Farahnaz – Commissions Open.
If you would like to commission artwork, reach out to [email protected].