You Can Achieve Them With Bodaq Interior Film.
If you are keeping up with the interior design trends or just curious because you plan a renovation next year, this article is for you. We will explain what the upcoming year will bring into residential and commercial design and how you can implement changes in your space.
Let's take a closer look at the upcoming year's interior design trends.
Marble & Stone Furniture.
All kind of stone is a usual choice for countertops – we are used to seeing them. They create an excellent focal point in any space. But the following year brings something else to the table – the furniture should be stone.
Marble dining and coffee tables, side tables and dressers, doors and window sills, or work desks and bookshelves? Implementing one or several marble or stone furniture pieces in your interior with stylish and unique vein patterns are absolute must-have.
Here are some examples of stone and marble usage for your inspiration.
Nature.
The 2022 trend of bringing nature home will remain its popularity in 2023. The trend will still include the following:
Nature tones.
These include deep blue, shades of grey, forest green, dried herbs, golden hour colors, and terracotta. 69% of designers expect earthy tones to be predominant in kitchens in the years ahead.
Textured surfaces.
These are wood, cane, wine, bamboo, rattan, woven, willow, etc.
Hyundai L&C, the Bodaq Interior Film manufacturer, is widely known for its sustainability policies. All company sites acquired the environmental management system ISO 14001 and health safety management system KOSHA/K-OHSMS/OHSAS 18001 certification.
With the help of the interior film, you can wrap the existing surfaces, giving them new colors and textures. Refinishing reduces the need for timber, metals, plastics, and fabrics. At the same time, it decreases carbon emissions produced during the manufacturing and disposal of processes and by diverting heavy durable goods from landfills.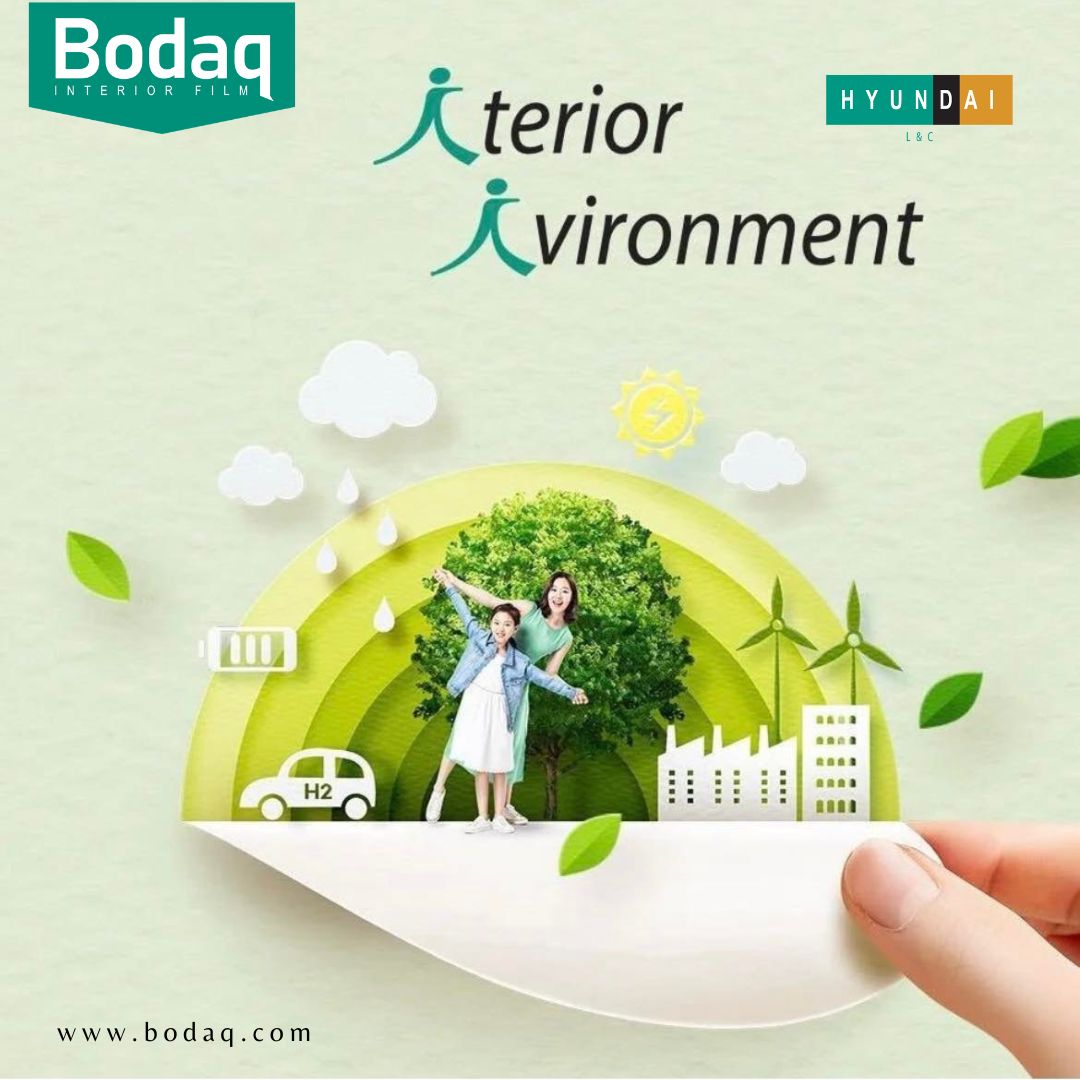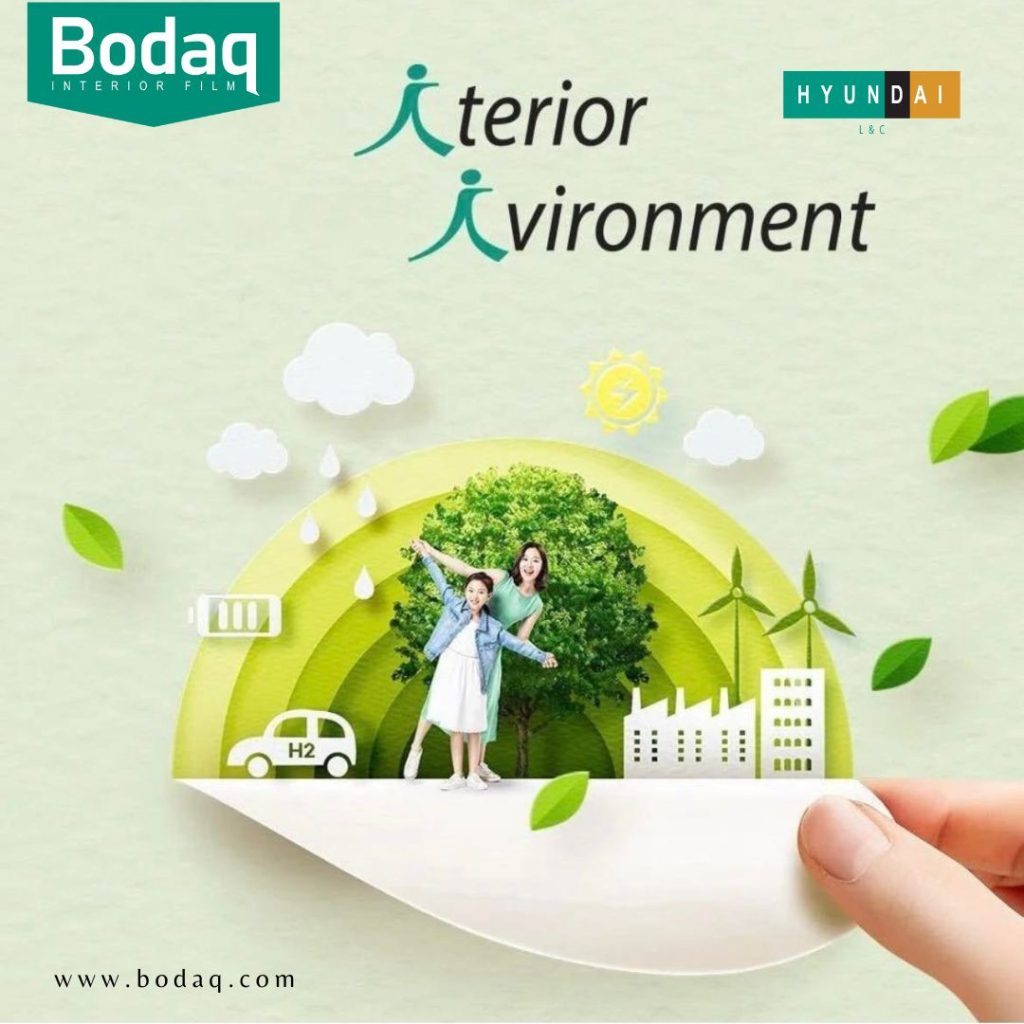 So, Bodaq interior films solve several issues – reduce the amount of waste, and reuse existing pieces and surfaces, thus keeping them from the landfill.
Audrey Scheck of Audrey Scheck Design predicts that sustainability will only continue to be a priority among consumers and designers. It can also be more convenient.
Accents.
Bold colors will be used for kitchen backsplashes, accent furniture, paint, and fabrics to create a vivid contrast. Among vibrant interior decorating color schemes are bright red, orange, rich yellow, hot pink, and purple or bold blue and green colors. These combinations add energy and fun to any room. 
Modern interior design and decorating benefit from bright room colors, highlighting color accents with natural light and creating a dynamic and colorful room. No wonder, Pantone's color of the year 2023 is a striking Viva Magenta.
Metals add a touch of glamour and luxury to any interior. The metallic interior design is celebrated all across the global design community for the classic traditional glam it presents.
In 2023, metallic will be welcomed as part of the decorative elements and furniture. Furnishing in metallic accents adds a distinct charm without overwhelming the visual field. And with architectural film, you do not need a fancy budget to have a trendy furniture piece in your space. 
The upcoming year brings metallics to our bathrooms to add a hint of glamour. And we're not talking about water fixtures because they are metallic by tradition and function. The metallic decorations are vintage mirrors, candle stands, vases, and furniture pieces or parts of them that help create a compelling interior setting.
Do any of the above tips give you inspiration for your bold space? We would love to hear about it below.
FAQ about interior design trends
The year 2023 interior design is evolving around nature tones and textured surfaces, stone and marble furniture, sustainability, accents, and metallic features.
Mid-century modern design has been replaced by the eclectic current interior design trend of traditional nouveau design, inspired by older interior design trends like neoclassicism.
The next big interior design trend might be industrial styling. Industrial interior style often incorporates wood and metal, exposed stonework, high ceilings, and neutral colors.