Hospitality Design Product Discovery
About HD Expo + Conference
HD Expo + Conference 2023, May 2-4, 2023, at Mandalay Bay Convention Center. HD Expo + Conference is the largest hospitality event of its kind in the country, showcasing the latest products, services, and innovative developments from the industry's leading manufacturers.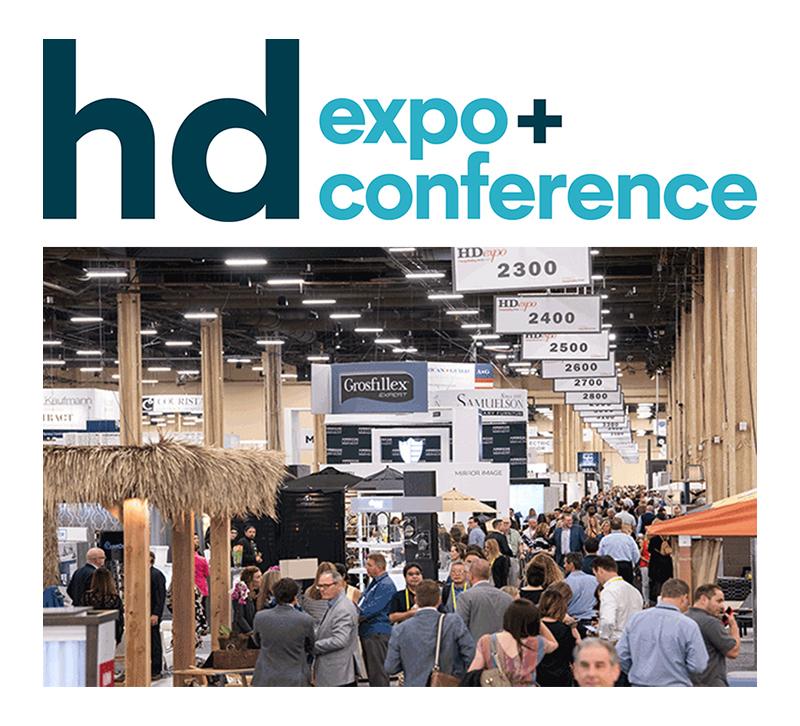 Dynamic
Connect with the hospitality design industry over three days of product exploration, incomparable education, and limitless networking.
Bold
HD Expo + Conference is home to next-gen innovation and breakthrough product launches, from cutting-edge to carefully crafted. It's perfect for the curious, those who need to know the new-new, and those who want to discover without limits.
Inspiring
Learn from thought leaders and influencers behind some of the industry's most prolific, imaginative projects. It all happens in Las Vegas—hospitality's 24/7 hub of glam, glitter, grit, and everything in between.
Agenda
Expo Floor Hours 
Tuesday, May 2, 9:30 a.m. – 5:00 p.m.
Wednesday, May 3, 9:30 a.m. – 5:00 p.m.
Thursday, May 4, 9:30 a.m. – 1:00 p.m.
Find the event schedule here.
Only those with Full Conference or Experience passes will be allowed to enter the HD Park CEU-accredited sessions. You will not need to register for individual sessions during registration – present your badge at the start of the session for entrance and official accreditation.
Sessions at the DesignWell Pavilion and Social Hub, as well as the keynote, are free to attend for all registration types, without prior sign-up.
Bodaq Interior Film at HD Expo + Conference 2023
There are hundreds of reasons to attend the HD Expo + Conference. Discovery, knowledge-sharing, networking, innovation, craft, inspiration, and so on. This year, an innovative product for a surface refinishing will be showcased at the show – Bodaq Interior Film joined the list of exhibitors. 
Bodaq Interior Film booth number is 3965. Our representatives will hold live demonstrations of the product installation; they will be happy to assist everyone interested in the architectural finishes.
Complimentary Expo Pass
Enjoy a complimentary expo pass as our special guest with promo code: EXIV879547