Bodaq Interior Film offers a quick and cost-effective solution to fulfill your home renovation dreams.
When interior designer Aleem Kassam wanted to give his mother's new Vancouver condominium a fresh and affordable update, the style expert opted for the versatility and ease of architectural film – a self-adhesive that can transform almost any interior surface from drab to fab.
In this case, Kassam focused on updating the lower kitchen cabinets and bathroom vanity, two key areas of any home.
He swapped a chocolate brown tone for a matte black, wood-textured finish available from Bodaq Interior Film, distribute by Nelcos, available in an extensive range of textures and patterns.
The change of hue highlighted a new faucet and also helped offset the existing quartz countertop nicely, all completed in a matter of days by expert installers.
DIY types can take advantage of handy videos and tips for application on bodaq.com, or find inspiration in photos documenting ways the flame retardant, stretchable and multi-functional material can be used – from freshening up dated laminate countertops to overhauling the look of walls or even covering ceilings.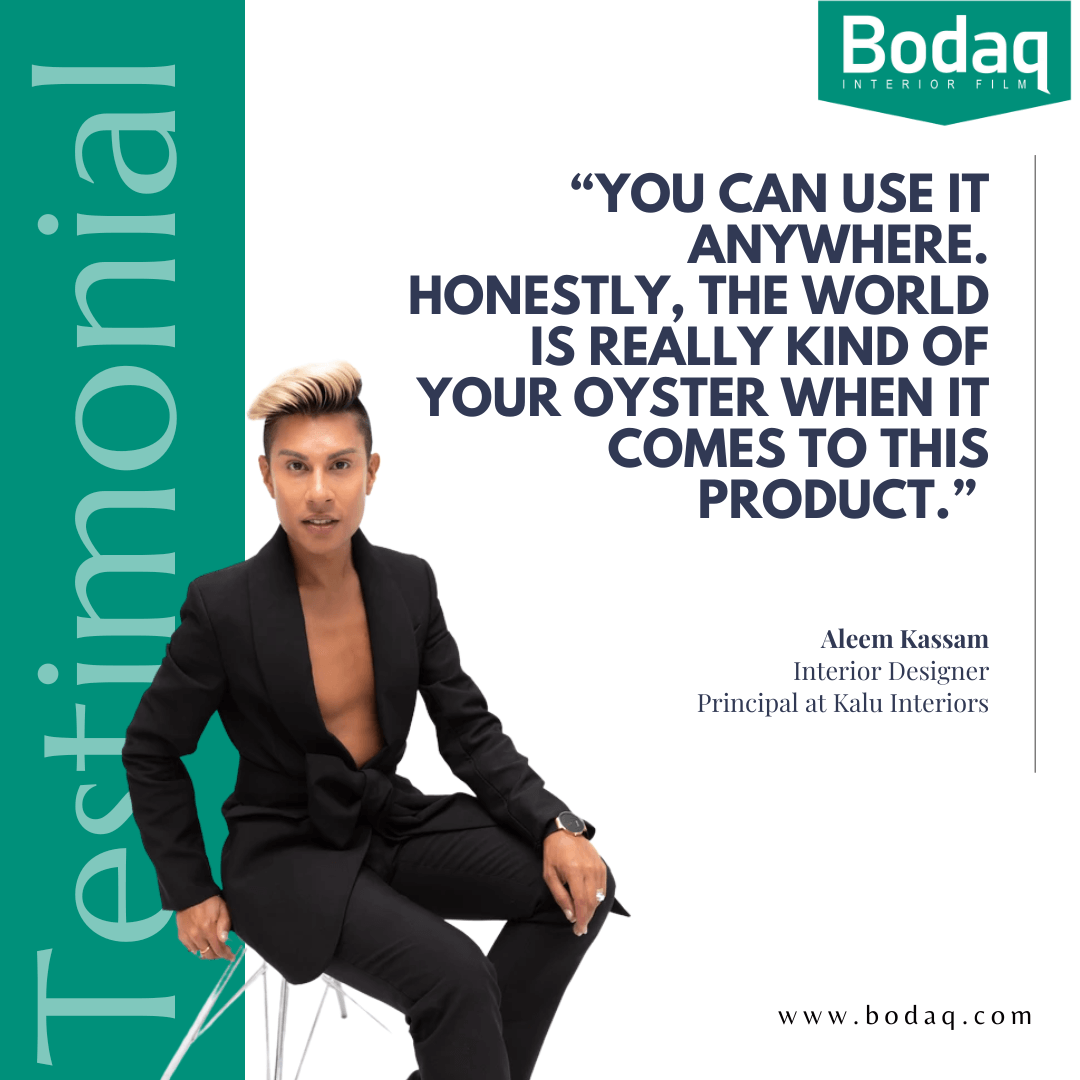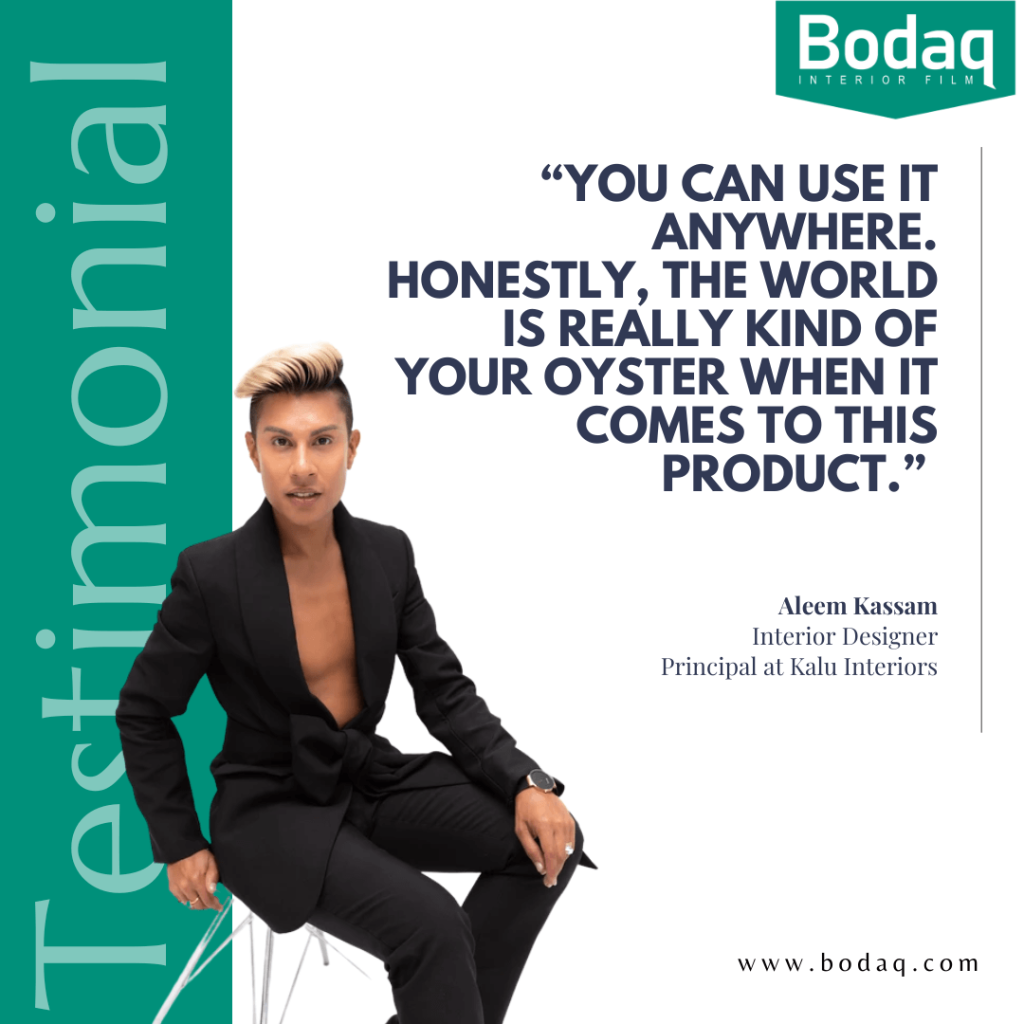 Best of all, refinishing items with architectural wrapping vinyl helps divert waste from the landfill while offering people a lower-cost and fast alternative to getting new items like cabinets or vanities installed.
Popular choices in colors, patterns and texture includes natural finishes like wood grains in different shades, stone looks – like realistic-looking marble and slate – as well as many metallic options like brushed silver or bronze. There are also leather or fabric films, great for adding texture to any space.
With so many choices, it can be tough to know where to begin. Kassam's advice? Consider areas with the most impact when deciding on what to refresh. Adding a few key changes to color can make all the difference.