Register To Our Upcoming Free Online Webinar
Traditional Methods = Traditional Problems
Are you tired of the mess, noise, long lead time, toxicity, and site isolation? We don't like it either. So, let's learn how to avoid the renovation downsides with INTERIOR films.

Forget about boring presentations; get new information in a fun way.
What you'll learn:
What is architectural (interior) film and its history
Longevity of interior films
Key factors in choosing architectural finishes
Architectural film VS Paint VS Wallpaper VS Replacing VS Wood Veneer
How to install the film
Applications and patterns
How to clean and fix the film
How to install the film
Astonishing before & after projects
Pro tips and tricks
Future of design
Benefits of the architectural film:
Sustainable
Cost-savvy
Huge variety of patterns (marble, wood, concrete, metal, fabric, leather, solid, etc)
Flexible (any surface, any condition)
Flame-retardant & waterproof
Lightweight
Antimicrobial & antifungal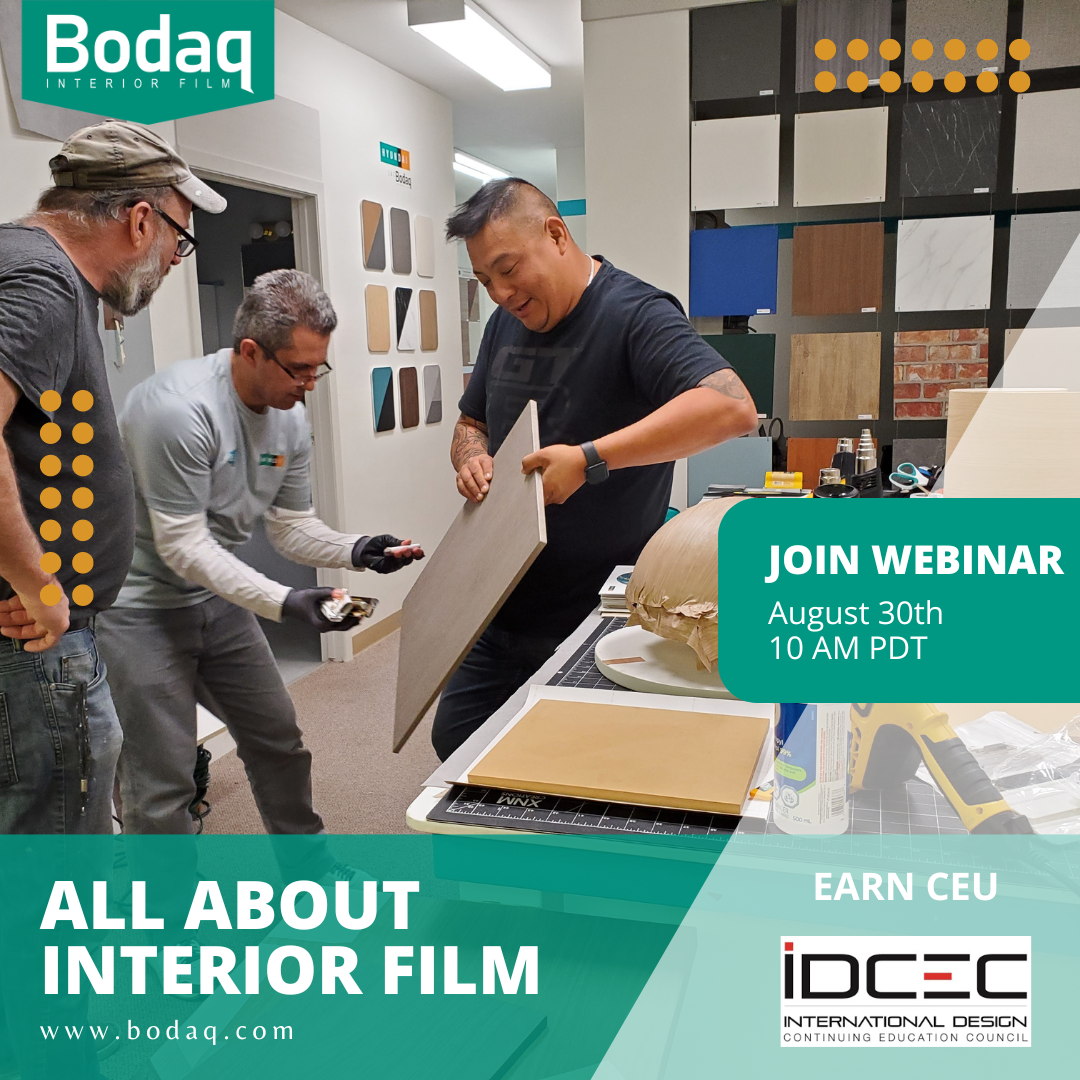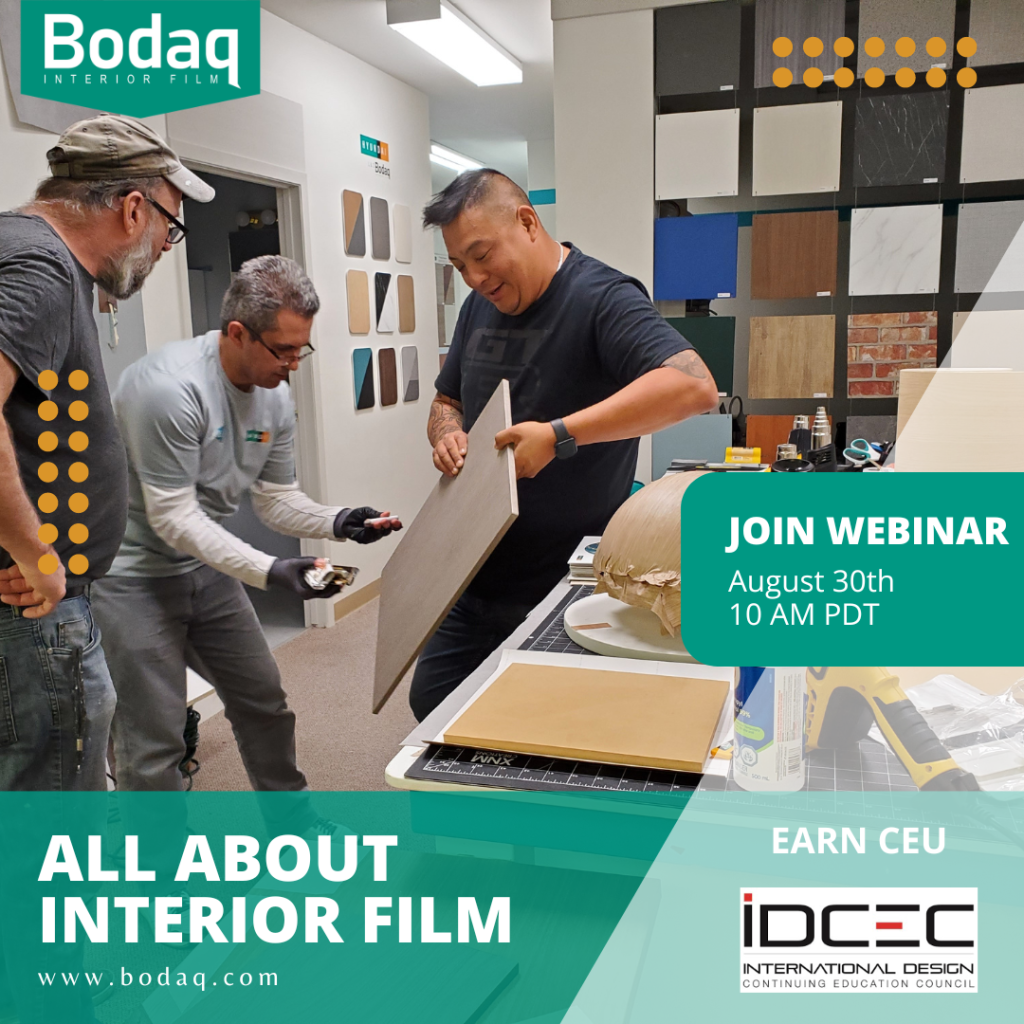 Sounds magical? It is!
We'll happily see you at our webinar!
Date: August 30
Time: 10 AM PDT or 1 PM EDT
Host: Ethan Hudhud, Interior Designer
All attendees will receive continuing education credits from IDCEC.