Future-Forward and Sustainable Solution - Discover Bodaq Interior Film
In the early days of April, the spotlight was firmly on Bodaq Interior Film as it took center stage at one of Canada's most influential design events – the Interior Design Show Toronto (IDS Toronto) 2022. The event, renowned for its celebration of cutting-edge design and innovation, marked a pivotal moment in Bodaq's journey to revolutionize the world of interior design.
About IDS Toronto 2022
Held in person at the esteemed Metro Toronto Convention Centre, IDS Toronto created an immersive environment where industry leaders, design enthusiasts, and creatives came together to explore the horizon of design possibilities. This year's theme, "New Futures," resonated deeply within the design community, setting the stage for groundbreaking ideas, ingenious solutions, and fresh creative expressions.
The theme, "New Futures," aimed to not only spotlight Canadian design excellence but also to position it within a broader global context. It was a visionary concept that acted as a catalyst for sparking new dialogues, igniting innovative solutions, and inspiring novel perspectives within the design landscape.
Bodaq at Interior Design Show Toronto 2022
At the beginning of April, Bodaq Interior Film was presented at Canada's prominent design show – Interior Design Show Toronto. This year it was held in person at the widely recognized top-of-class by meeting and event organizers around the world Metro Toronto Convention Center. 
IDS explored the realm of possibility with the year's dynamic theme, New Futures. The thematic concept aimed to frame and reflect Canadian design within a global context – to be a catalyst for new ideas, solutions, and expressions. The theme is a perfect match for Bodaq Interior Film with its innovative features that are changing the future of interior design.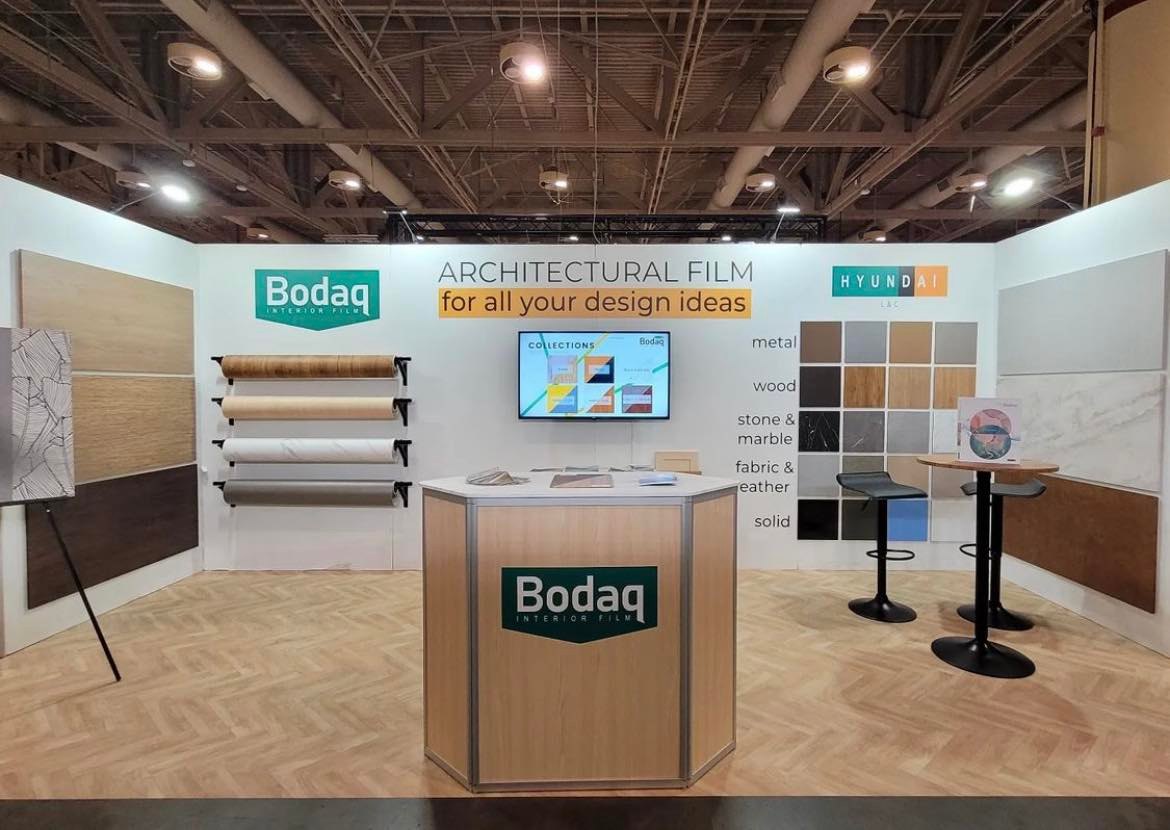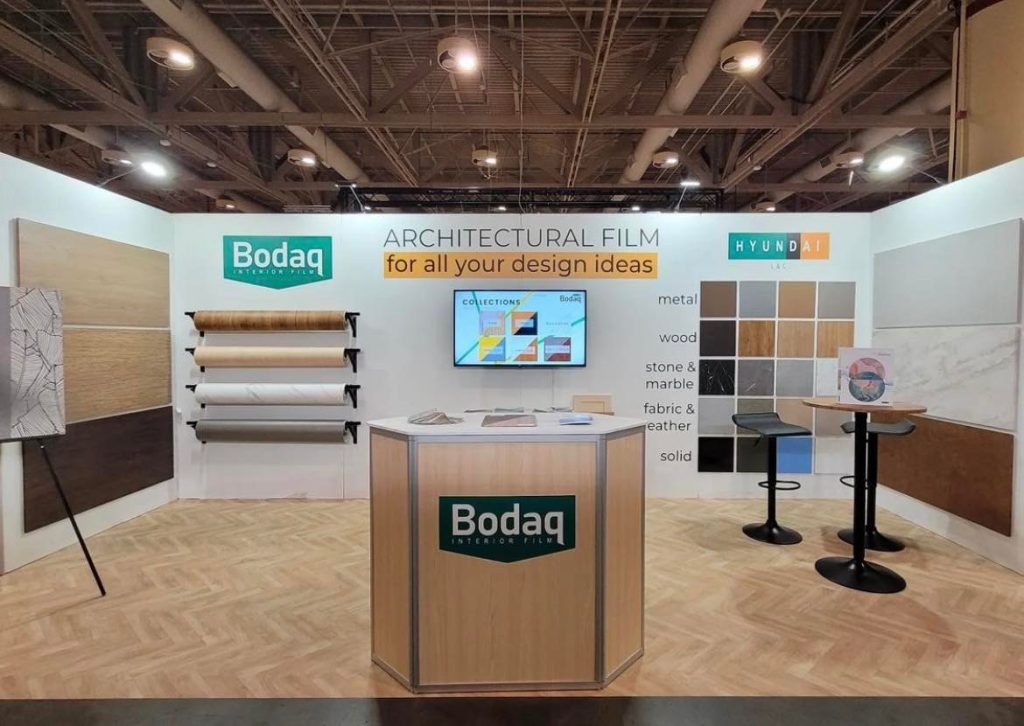 We were super excited to be there and meet all the amazing people! Without a doubt, the Bodaq team appreciates everyone who stopped by our booth.
Bodaq at IDS Toronto 2022 Video
Watch the video below for more interesting details about IDS Toronto and Bodaq booth.
We hope to meet you at the next Interior Design Show, which will take place in Vancouver, Sep 22-25. IDS Toronto will take place again in January 2023.
Contact us
You weren't lucky enough to attend Interior Design Show in Toronto, but you still want to know more about the interior vinyl film? Feel free to contact us, and we will gladly assist you.