On June 15th, we were happy to be representing Bodaq Interior Film at The Sherwin-Williams Pro Show held at the PNE Agrodome in Vancouver, BC. It was a special event after a short hiatus.
Sherwin Williams' annual Pro Show brings experiences and opportunities to local contractors and service providers. 
Bodaq representatives enjoyed the show, using the opportunity to showcase the product to a wide range of specialists. We hope to give a start to what will be enduring relationships thanks to the show.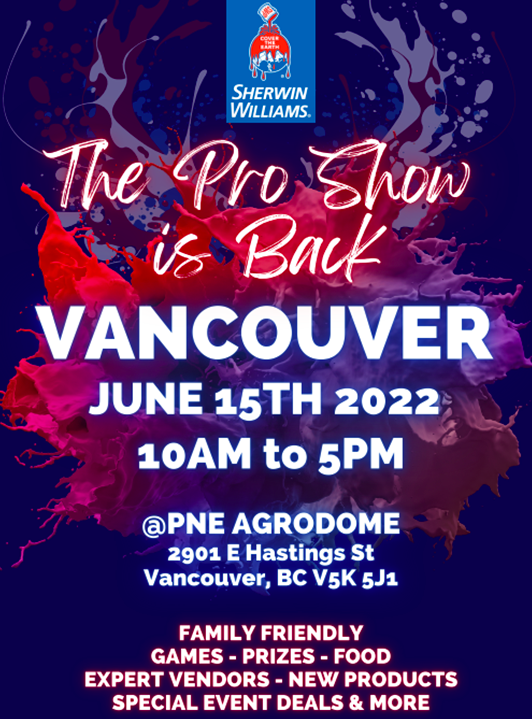 Photos and Video
Look at the photos and videos below to see how it went.
Thank you to everyone who paid us a visit. We were happy to answer your questions and give away some free product samples. We are already looking forward to the next year!
Contact Us
If you didn't have a chance to visit The Pro Show in Vancouver and still want to know more about architectural finishes, feel free to reach out at [email protected] or through Contact Us form.