On June 15th, we were happy to be representing Bodaq Interior Film at The Sherwin-Williams Pro Show held at the PNE Agrodome in Vancouver, BC. It was a special event after a short hiatus.
Sherwin Williams' annual Pro Show brings experiences and opportunities to local contractors and service providers. 
Bodaq representatives enjoyed the show, using the opportunity to showcase the product to a wide range of specialists. We hope to give a start to what will be enduring relationships thanks to the show.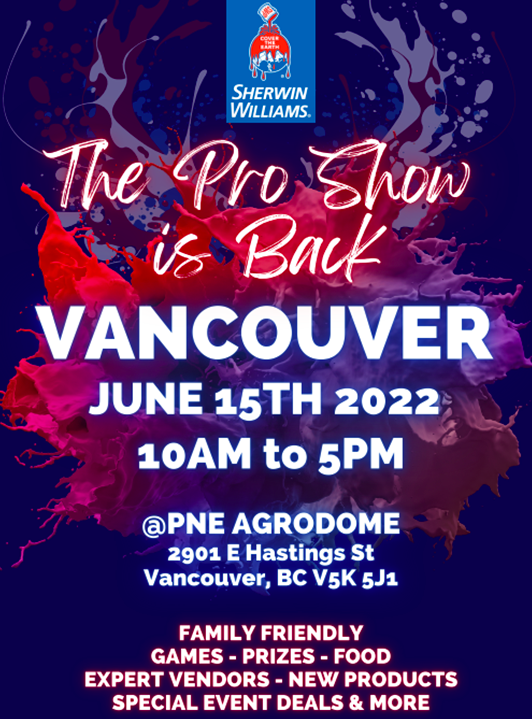 Photo Gallery
Browse through the photos below.
Bodaq at Sherwin-Williams Pro Show 2022 Video
Watch the video below to learn more details about the event.
Thank you to everyone who paid us a visit. We were happy to answer your questions and give away some free product samples. We are already looking forward to the next year!
Contact Us
If you didn't have a chance to visit The Pro Show in Vancouver and still want to know more about architectural finishes, feel free to reach out at [email protected] or through Contact Us form.