What You Should Pay Attention to When Deciding on Elevator Cab Renovations
When we think of the elevator, we usually refer to the entrance and the 30-square-foot enclosure, also known as the "cabin" or "cab." Let's take a closer look at the nuances of its structure and requirements for elevator cab interiors.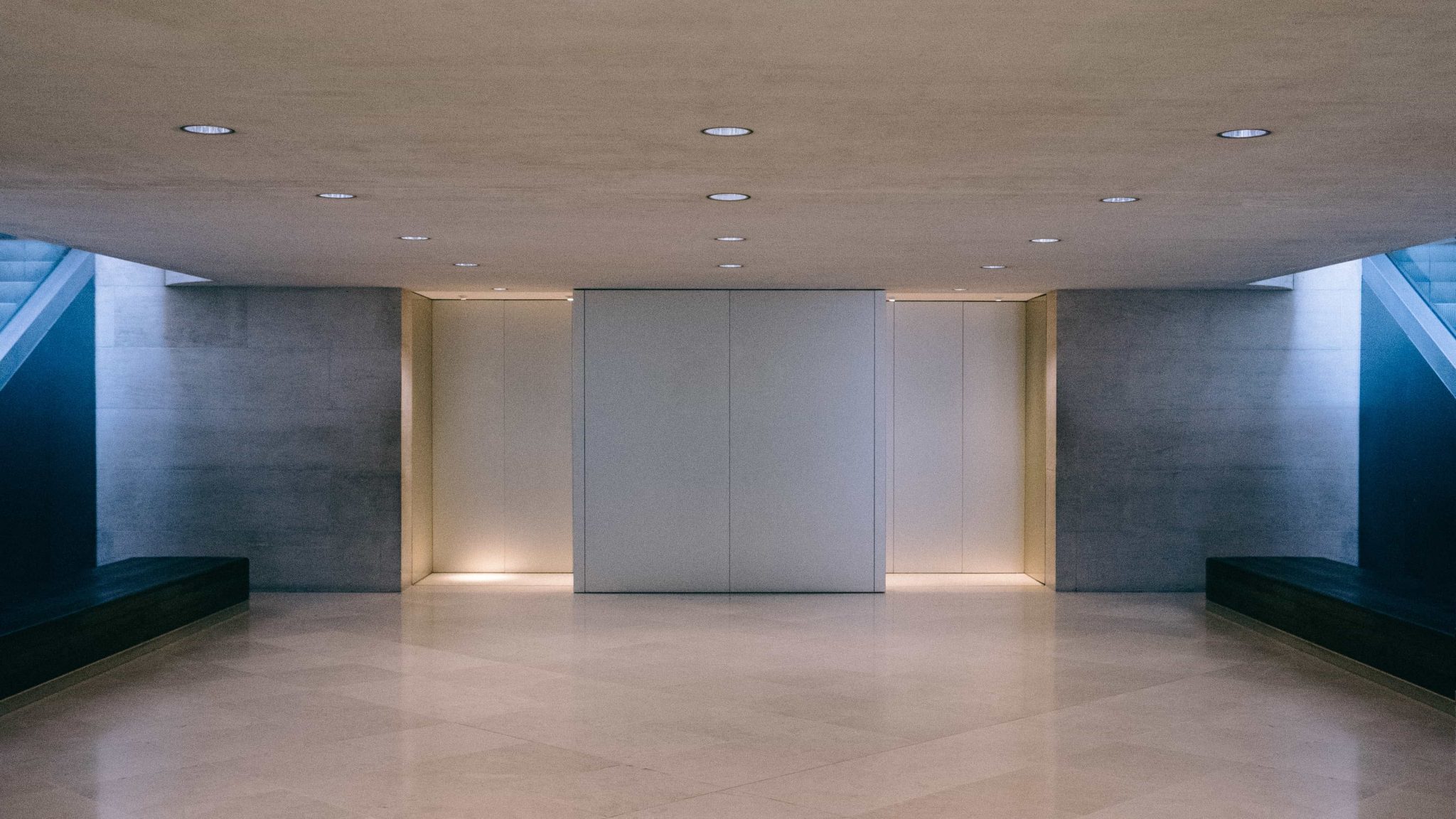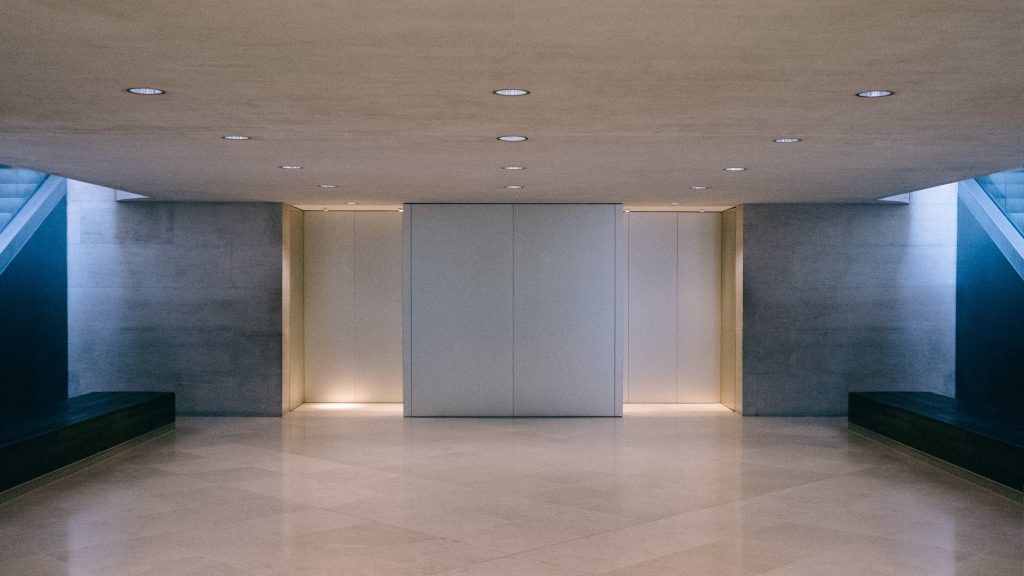 Wood-Core Enclosures
When writing about modernization, we should mention the oldest type of cabin – the traditional wood-core cab. At first, plywood and later fire-retardant particle boards or MDF substances composed this wall construction.
In the modernization market, however, the wood-core cab has distinct disadvantages. Modernization jobs, in this case, mandate the installation of all cab components by bringing them into shaft-ways through already-existing door or entrance openings. In such situations, it is often impossible to bring in a one-piece, five-foot by an eight-foot wood-core wall through the typical three-foot by seven-foot door opening. The wood-core cab installation frequently requires corridor walls opening up, read as knocking down.
Steel Enclosures
Steel-shell cabs are usually arranged with several smaller, 1.5-foot to 2-foot by eight-foot steel wall sections. Each section is very light and portable, fitting easily through typical entrance openings.
While the steel-shell approach solved fundamental assembly problems, other issues emerged. Plain steel cars appeared very industrial, at best freight cars, and at worst like the inside of a refrigerator. Landlords needed to spend additional money on decorative panels to solve the issue.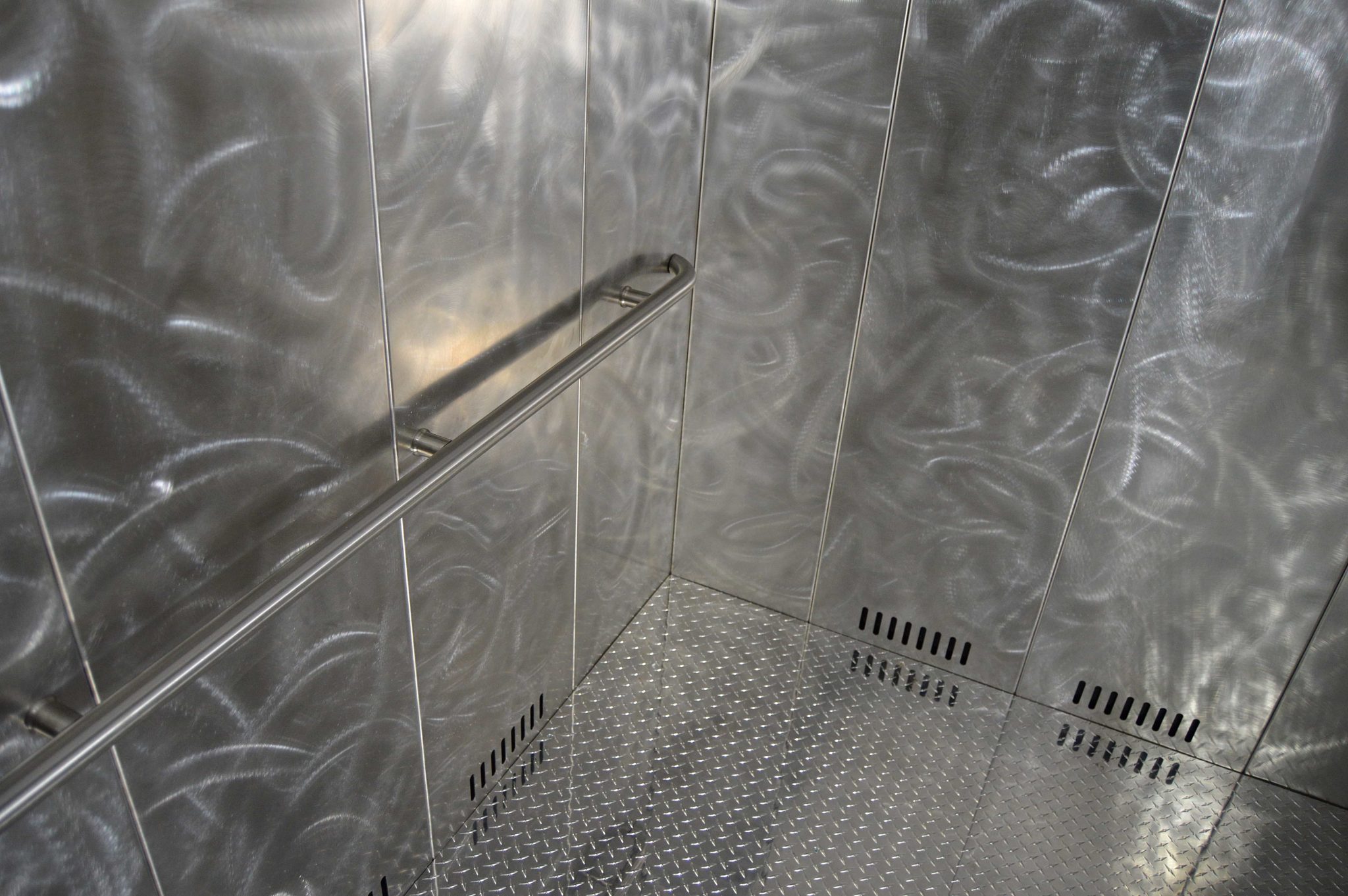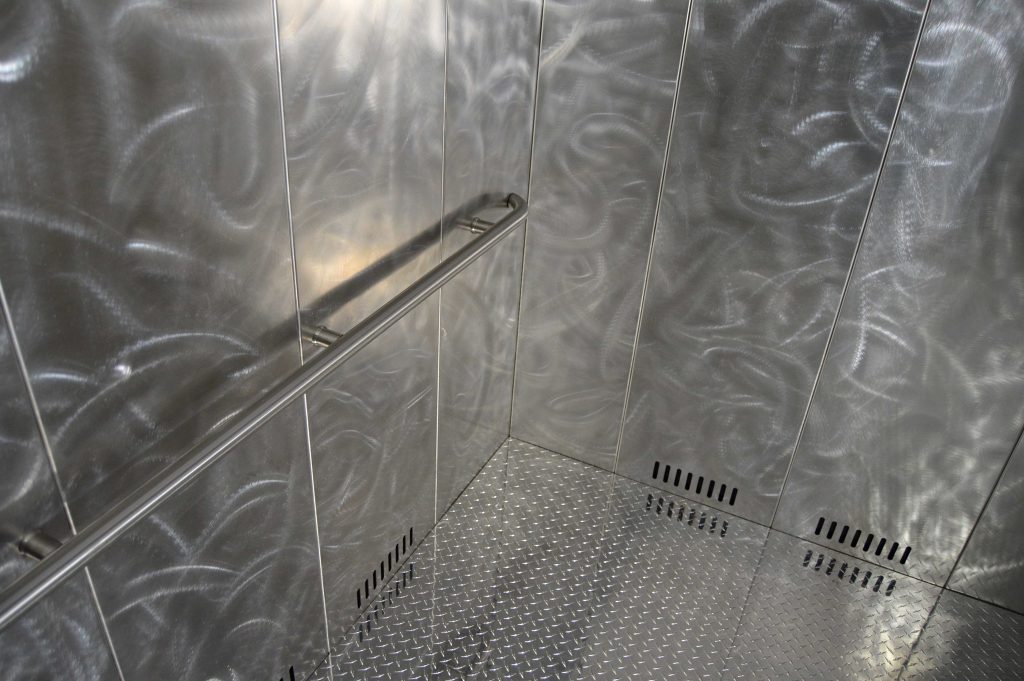 Laminated Steel Enclosures
The most recent development in steel-shell design has been the introduction of the laminated steel-shell car, fabricated by applying plastic laminates, wood veneers, or metallic skins directly to the steel wall panels. This type of cab found its first market in the more humid or tropical regions where the site conditions demand durability and moist-resistance with a great look at the same time.
Elevator Cab Design Safety
It does not matter what type of enclosure is in your elevator – safety comes first. One main harmonized document regulates safety requirements for cabs. It is "The Code." It is ASME A17.1 in the USA and CSA B44 in Canada. The Code states specific demands to address various issues, such as fire resistance, structural integrity, and electric shock in the elevator cab. The American Society of Mechanical Engineers (ASME) reviews the standards regularly. The Code was last revised in 2019, implementing some changes to door requirements, seismic requirements, etc.
Elevator cabin design should be focused on durable, safe, and easy installation of individual components to ensure public safety. Decorative wall and ceiling panels can be interlocked to address the safety and eliminate many nuts, bolts, and fasteners. So, the fewer joining materials are used in the cab interior, the better.
Weight Limits of Elevator Cabin
Weight limits in elevators are usually calculated based on different factors. Firstly, the weight of the elevator itself matters. The more robust the elevator, the more it can hold, but only to an extent. A heavy cab, for example, lined with granite, can usually carry less since it weighs so much when empty. That is why it is so important to use new materials in cabin surfaces that do not weigh much, to retain as much of the design carrying capacity as possible.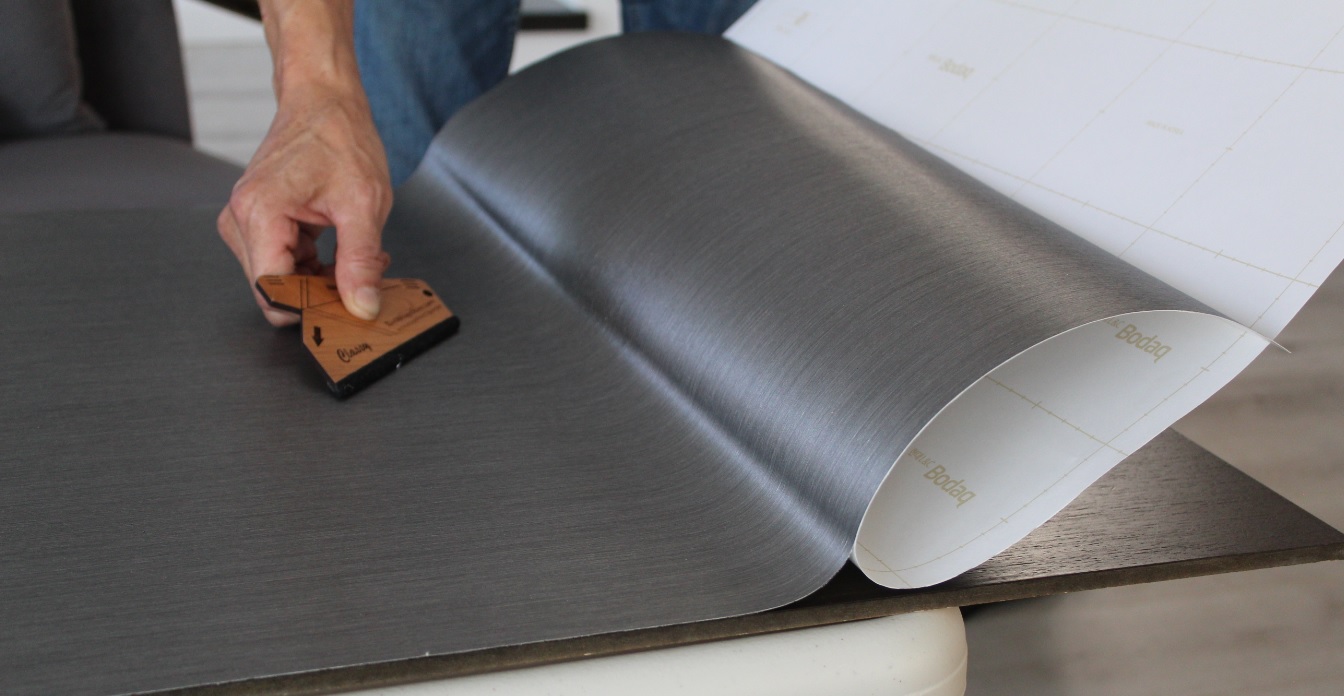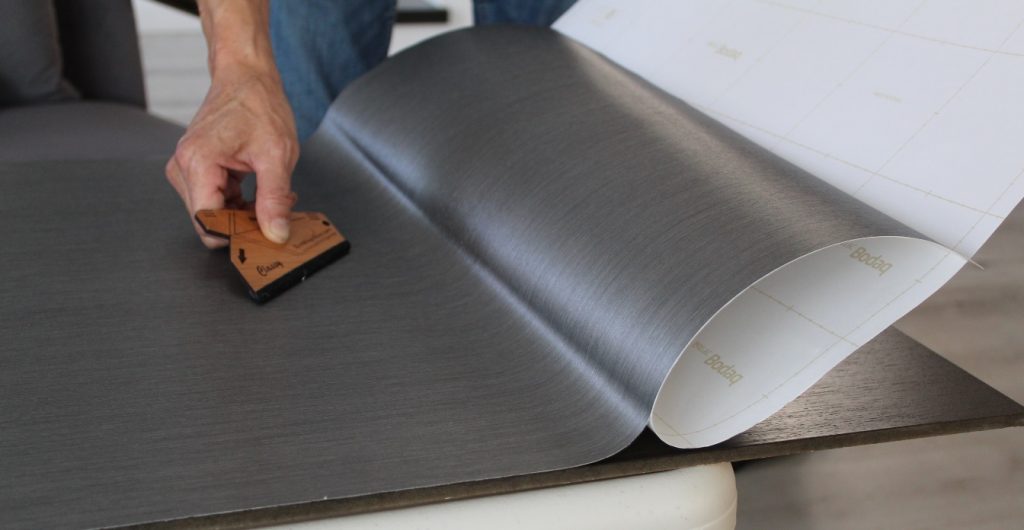 Architectural Film: An Innovative Solution for the Elevator Cab Interior Panels
Bodaq Interior Film makes elevator cab refinishing easy. In the case of using architectural film, you do not need to change panels that line up the cab enclosure. Bodaq covers all issues that could come up during elevator cab upgrades.
Signs of wear and damage are the most often contributors to the poor appearance of cabin aesthetics. The architectural film provides hundreds of options to renew the cabin. For instance, ceiling panels are secured with bolts, whether a frame, modular downlight, or island downlight style. With Bodaq, you can cover the existing ceiling panel without screwing or drilling.
To minimize the weight of the cabin, and maximize its design, use Bodaq interior film. It is lightweight fire-retardant self-adhesive refinishing material that allows for an elevator cab upgrade without the need to remove and reinstall wall and ceiling panels. Because Bodaq is a vinyl wrap that is thin and durable, it has a minimal impact on the overall weight of the elevator and provides lasting protection from scratches and daily use.
Additionally, Bodaq interior film installation is a fast, quiet, and easy process that does not require demolition or business closure. The film application is also performed without generating dust or dirt. At the end of the film application, there is no waste except the film's backing paper.
So if you are looking for a way to revive your outdated elevator cabin interior, Bodaq Interior Film is the best choice.
FAQ about elevator cabin interior upgrades
The elevator cabs are made of steel sheets covered with decorative paneling on the interior for comfort and aesthetics.
Elevator walls or cab walls, covered with wall panels.