Small Space Renovation With Vinyl | RVs, Yachts And More
In recent years, the tiny home concept has been gaining popularity throughout the country. There are many reasons for that: a trend shift toward mobility, the housing crisis, and even the pandemic did its part. But the undeniable fact is that people are now thinking about renovating small spaces. There are two main concerns when you start remodeling such areas – price and space limitation. And when it  comes to "moving homes" like yachts, RVs and other transport means, you are likely to face weight concerns, too. Bodaq Interior Film proposes a solution since vinyl beats all other renovation methods, including repainting and reinstalling, and here is how it happens.
We wrote a blog post about why meeting weight requirements is critical in enclosed spaces such as elevators: in short, safety regulations tell us to do so. Likewise, when it comes to RVs and boats, adding more to your space might not always be a good idea.
Virtually every guide for RV renovation suggests replacing the furniture. In a place where every inch is supposed to serve as storage, lightweight refinishing material like Bodaq fulfills its purpose – remodel the appeal without any interior intrusion.
Above are some small transport remodeling projects with interior film. They do not require any furniture replacement – the surface turns into oak wood, glossy white, solid red, or any other texture. 10 sq. ft of vinyl film weight less than 1 lb, so these interiors were basically remodeled seamlessly.
Vinyl does not take any space
Measuring every inch so your furniture fits it or even ordering a custom design might get tedious. For example, cabinets must fit particular sizes in all three dimensions. If every piece of the space is fully functional and only the aesthetic appeal is a problem, vinyl brings its benefits to the table. Where every inch is precious, a refinishing option always comes in handy, as in the picture of a grey oak VR trailer. A narrow door, a microwave cabinet and other pieces of interior make the renovation quite complicated. It would either need custom-made furniture or the renovation would change the entire interior. An alternative to remodel it into another type of wood, stone, or something glossy plays in favor for those who want to preserve as much original space as possible.
Below is a peek into a yacht renovation project with the use of interior film. Interiors combine light wood and white gloss so what are the options to revamp this fridge if a new one is unlikely to fit? Refinish it with vinyl wood, like the rest of the yacht.
Budget-friendly without compromised quality
Nelcos DIstribution Inc. compared the pricing for different methods of a kitchen renovation. Below is the picture summary:
The pricing changes drastically for an average-sized kitchen. And it does even more for small ones like in VR trailers because most of them require specific equipment. Refinishing with Bodaq vinyl changes the surface texture as well as an overall visual appeal. Brushed metal vinyl or deep wood grains – all are flawlessly replicated.
Bringing a boat to another level of luxury as well as any other small space interiors can be hassle-free and budget-savvy. An example from The Circle Magazine: 'Generous use of elegant wood veneers, and traditional touches like polished stainless-steel accents give a classic nautical touch to the otherwise sleek aesthetics of the main saloon, which includes an aft galley and forward helm station with companion settee.". All can be done with mere vinyl from Wood and Metal collections.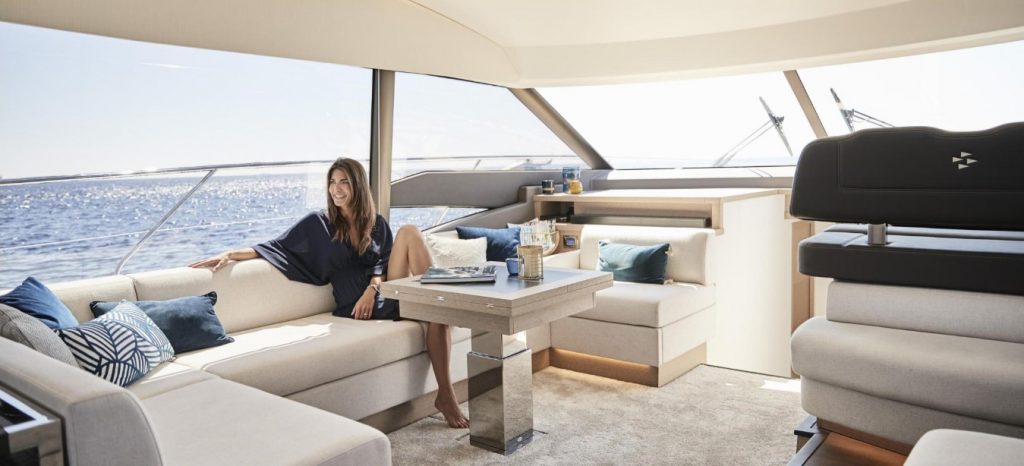 Designers are choosing interior film for small and spacious projects, both residential and commercial. Read how they benefit from high-quality vinyl textures and browse the Bodaq catalog to learn more.